About Consorcio Jarro Negro
Our project "Jarro Negro" began in 2005 during the Technical Option "Mantenimiento a sistemas de microcómputo". We meet a couple of friends and Prof. Raul Gonzalez Alzaga and decided to create a GNU\Linux distribution.

10 years later we decide to create our own company "Consorcio Jarro Negro"!

Throughout these years of development we have given lectures in various parts of Mexico and Latin America, with the help of different national and international agencies; and GUL'S. The project also has received several awards from domestic and foreign institutions.
Among which we can highlight:


In 2007 CCN Expansión mentioned us in the report "La tecnología mexicana ... ¡existe!

Our distribution was listed in 2011 as one of the "10 grandes contribuciones mexicanas a la ciencia" por CNN México.

In 2014 we participated in a conversatorio con Richard Stallmanen la Universidad Distrital, transmitido por la televisión pública de Bogotá, Canal Capital.

In 2014 it was mentioned in "La gran lista tecno-mexicana" by the magazine Tomorrow's Technology Today (T3 México).
Within Free Software:

JarroNegro is listed as a Mexican GNU\Linux Distro in LWN.

We're members of the OpenInventionNetwork.

JarroNegro appears in "GNU\Linux Distribution Timeline" since 2005.
Contact Us and we'll give a solution to their problems!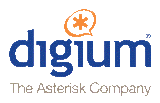 0 access since 01/07/2007
Consorcio Jarro Negro S de RL de CV